Peagle the eagle
A downloadable lovejam game for Windows
A Lövejam Game, created in 3 weeks by a junior team.
Made by...
Elisabeth Alzueta Barea - Lead artist & sound
Marc Lloret Dempere - Art & level design
Víctor Hernando Mata - Lead programmer
Marina Codony Lleonart - Logic & UI programmer
DISCLAIMER: All of the sprites are original art made by our artist. We do not, however, own any of the sounds in the game.
GOAL
Peagle is a clumsy eagle, who lost its way home. Travel through the seasons and grab food to survive!
Hitting obstacles will make you lose your pacing, so try to avoid them at all costs!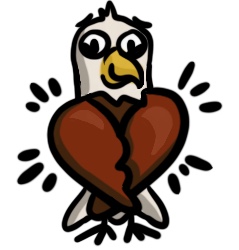 CONTROLS
Q or SPACEBAR to move down
D to accelerate
X to restart the game at any time.
Install instructions
Download the .zip file, unzip it and click on the .exe file.